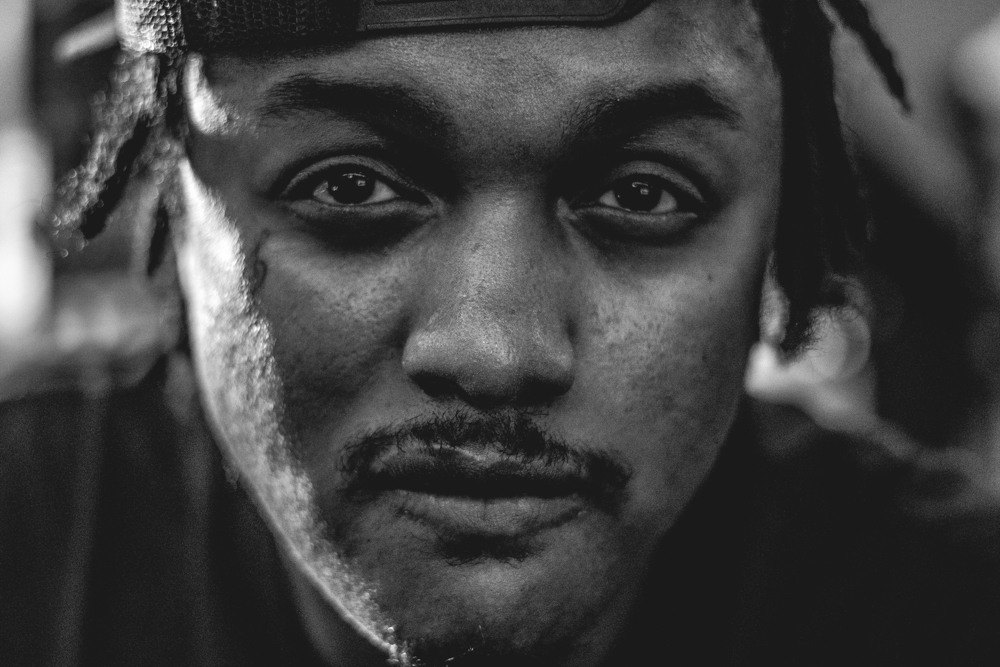 About Mista Kee
Whoever said "Hip Hop is Dead" obliviously hasn't heard the spoken words of the Young OG fresh out of the backwoods of Georgia, a constant movement of innovative beats and hypnotizing lyrics that keeps your ears feening for the next track. Columbus, Georgia native Markeese Luttrell better known by his stage name Mista Kee has done more than established his place in the game, he's letting all Rappers "Over Stand" the fact that he's not going anywhere anytime soon. Mista Kee is young enough to be ahead of his time and old enough to be just in time to resuscitate the corpse of hip hop. Quoting the young talent "It is What it Is, and I Am What I Am" gives the Mista the confidence to place hip hop on his back and demand the attention of his predecessors. The Area 706 and The Overlooked In The Overlooked City (T.O.N.T.O.C.) Mixtape series is hitting the streets hard and A&Rs are listening and other artists are trying to keep up.
He is ahead of the movement. Early in age, Kee discovered his musical inclination. At the ripe age of nine, Young Mista Kee followed in the steps of the late Tupac Shakur writing poems and turning them into raps. He then began free-styling in the hallways of School perfecting his craft. At the tender age of fourteen, he began producing and arranging music for local artists. Soon after he began producing, engineering and writing his own music, with the finesse of a veteran. Immersing himself in the talents of the late greats: LL Cool J, Notorious BIG, Tupac Shakur and the southern influences of Luke, Raheem The Dream, Kilo, Outkast, Goodie Mob, 8 Ball & MJG, Three Six Mafia, UGK and Pastor Troy. Mista Kee has developed himself into a living legend that's unknown to the popular circuit but adorned by the true underground hip hop heads. His soul is young but his roots are deeply planted in southern soil growing up to the sounds of James Brown, Otis Redding and Ray Charles, whose music has sincerely influenced his works along with others like Quincy Jones, Chuck Berry, Jimmy Hendrix, Michael Jackson, and Prince.
Since 2005, he has dropped several mixtapes: I Am What I Am, Area 706 series, and "The Overlooked N The Overlooked City" (#TONTOC) series. He signed himself to his own Independent Label, Massika Entertainment. He also manages his own production squad, BeatBoomers . Engaging in several commercial tracks He has put a lot of artist to shame on there own records. His debut album is due to drop soon, which will the first album release off his own independent record label Massika Entertainment.
The Columbus, Georgia Native has also accumulated/developed a catalog of unsurpassed sounds and lyrics calmly waiting to take the rap game by storm. Mista Kee has consistently presented his scope and depth as he eagerly waits at mainstream's door, knocking or should I say banging to be let in. Who's going to open the door? Or will he knock it down?